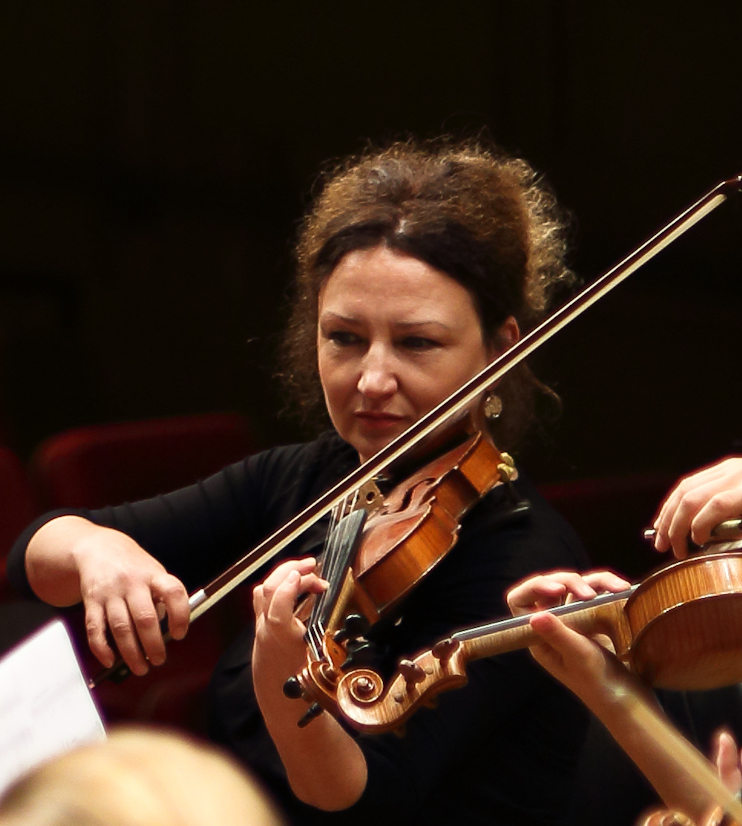 Beata Stanowska
Master of Arts (Violin – Poland)
Concertmaster of the Sydney Contemporary Orchestra.
1st Violin, Ensemble Modern 2013 - Sydney Contemporary Orchestra
1st Violin, String Quartet 2016 - Sydney Contemporary Orchestra
1st Violin, String Quartet 2020 - Sydney Contemporary Orchestra

Teacher of Violin Beata has extensive experience as a performer and music teacher. She gained her qualifications in the Lyceum of
Music in Warsaw, Poland and completed her Master of Arts study in the class of Professor T. Kochanski, in the Academy of Music in Gdansk Faculty of Instrumental Studies, where she held a concertmaster position with the Symphony Orchestra.
She was awarded a distinction in the National Children's Violin Competition in Lancut (Poland). Beata became a principal violinist with both the State Opera and Philharmonic Orchestra and Baltic Chamber Orchestra, with which she toured extensively throughout Europe, including France, Germany, Switzerland, Belgium and
Spain. She has performed at such famous venues as The Munich Philharmonic, Alte Oper in Frankfurt and Concertgebouw in Amsterdam.
Since arriving in Australia in 1992, Beata has performed with Willoughby Symphonic Orchestra (leader), East-West Symphonic Orchestra, Amadeus Players (co-leader), Macquarie Symphony Orchestra and Choir at the Macquarie University (leader) and a variety of string ensembles. In 1995 she gave her solo performance during the Gala Concert with WSO, receiving an excellent review.
In 2015 Beata performed at The Flute Tree Studio and Utzon Hall at the Opera House with Hourglass Ensemble. Currently, she holds a concertmaster position in Sydney Contemporary Orchestra, leads a string quartet (Strings Attached), works as a recording musician (soundtrack for Water Diviner and movies by Pixar) while continuing teaching from her private studio in Castle Hill and providing tuition in Tara Anglican School for Girls and Marist College.