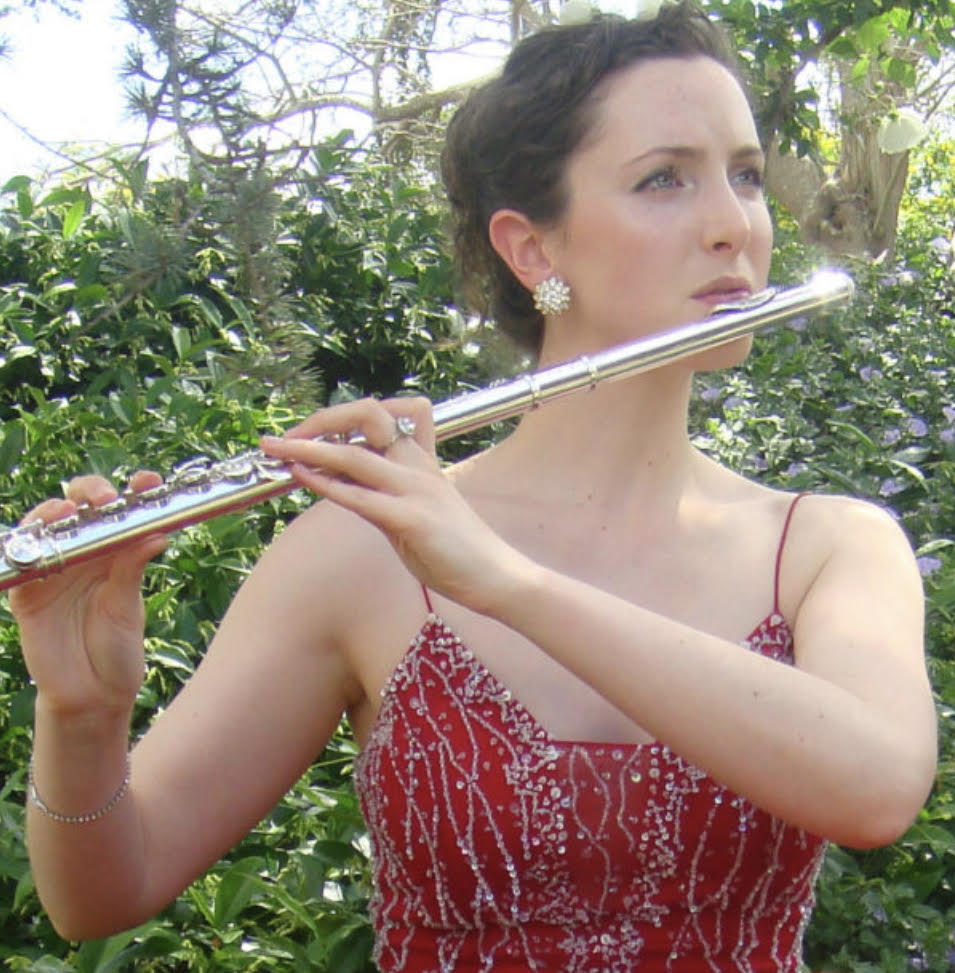 Australian flautist Samantha Mailer (née Joseph) has performed in concerts in Australia, Scandinavia, Russia, the United Kingdom and Italy, and live on ABC Classic FM, ArtSound FM and Sydney Live 2GB 873AM. Samantha divides her time performing regularly as flute soloist and chamber musician.
Samantha has been a recipient of several scholarships and grants including a Friends of the School of Music travel grant, Domann Flute Scholarship, ANU Head of Music School grant, Associazione Rome Festival and Rome Festival Orchestra, Ltd. Subsidy, prizewinner of the ANU School of Music Chamber Music Competition, and NSW Encore Award.
Following a Masters of Music degree at the Australian National University, Samantha travelled to participate in master classes and private study with the leading flautists around the world. This included a short residency at the prestigious Oxford Flute School, and a contract with the Rome Festival Orchestra.
In addition to her love of classical music performance, Samantha is equally comfortable exploring a wide range of styles and sounds, experimenting with modern works and 20th century techniques.
Her philanthropic work sees Samantha performing at fundraising events and charity concerts, as well as being an active committee member of the Flute Society of NSW.
Samantha currently works as Principal Flautist with both the orchestra of Sydney Independent Opera, and the Sydney Contemporary Orchestra, and is a Preferred Player with the Australian Discovery Orchestra.