OPPORTUNITY OF VIDEO RECORDING ORCHESTRAL WORKS
Opportunity for video recording of your orchestral works by a magnificent symphony orchestra in a magnificent concert hall with reasonable costs.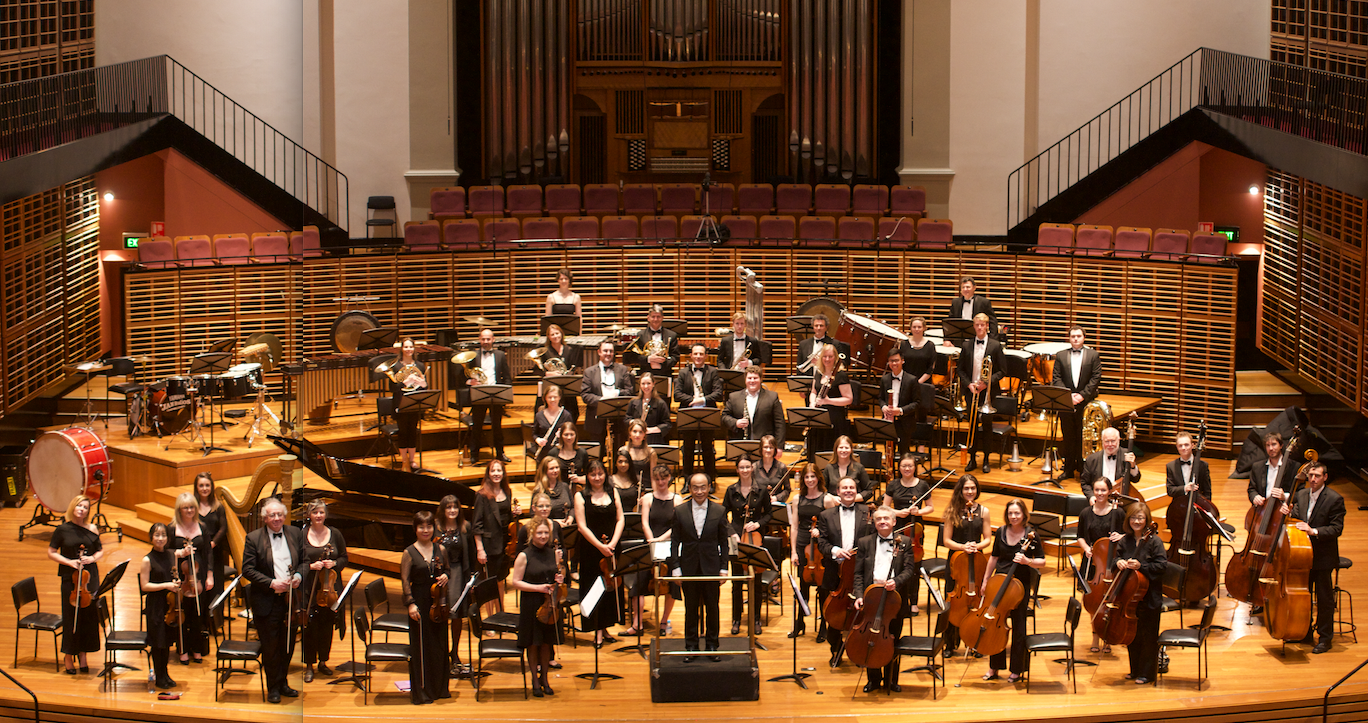 It is designed for the composers who wish to hire a symphony orchestra to perform and video record their orchestral compositions. Supported by the SCO Foundation, continually contributed by Dr Brian Chatpo Koo, the hiring fee has been set as small portion of the cost as possible. (less than 10% of the total cost).
The contribution fee covers:
Video Recording - Selected works will be video recorded by the Sydney Contemporary Orchestra, enabling a lasting legacy for personal and/or commercial purposes. The recordings will be published on our website via YouTube. The recording will be taken in a magnificent concert hall in Sydney Australia. 
Digital Publishing - All recorded works will be eligible for digital publishing and distributing on our website for public purchases. (All revenue of score/parts sales will be composers' royalties and will be forwarded to composers).
List composers' names on our website - All recorded works will be listed on our website, one of the largest websites for contemporary composers and contemporary compositions with a high visitor traffic flows.


Submit your works to apply a sharing-position with other composers to make your dreams true. 
REGULATIONS OF PARTICIPATION
Composers of all nationalities and all ages who wishing to video record the orchestral works may submit the works to apply a share position.
A total of 90 minutes music of compositions will be selected to be video recorded.
Instrumentation:
2.2.2.2., 4.2.2.1., timp., 2 perc., 1 harp (optional) 1 piano (optional) 10.8.6.6.4
Contribution Fees:
Contribution fees:
up to 10 minutes - $3,500 AUD
more than 10 minutes and up to 15 minutes - $4,500 AUD
more than 15 minutes and up to 20 minutes - $5,500 AUD
Selecting criteria:
High artistic value and musical content
High level compositional techniques
Passion for new music
Willing and be able to make contribution fee 
HOW TO SUBMIT
Composers must provide the following materials:
Score
Orchestral parts (if ready)
Audio or video (if available)
Photo
Biography
Program notes
The materials can be submitted by:
Email attachments (in PDF format and for orchestral parts in .zip files, audio MP3/MP4 files) 

This email address is being protected from spambots. You need JavaScript enabled to view it.

Post your hard copy of the score (if it has been published or if it is an oversized score) and DVD/CD (if available) to:
The Sydney Contemporary Orchestra
6 Belvedere Avenue
Castle Hill NSW 2154
AUSTRALIA
(Submitted materials will not be returned )
There is no dead line for submission. Program for each year will be announced when the 90 minutes music is finalised. Later submissions maybe scheduled for next year.
If the work is selected you will receive an official confirmation letter/invoice, and an instruction for contribution fee payment.
After the payment you will receive an official receipt and the details of the concert and rehearsal schedules. 
ATTENTION, COMPOSERS
For composers who submitted for video recording concerts:
Submission policy has been updated. Entry fee is not required and all entry fees will be refunded. If you have paid your entry fee and not yet receive our email regarding to this, please write to us to process refund.
For composers who previously submitted for free concerts and successfully listed:
We will host free concerts in future after these video recording concerts. However, if you don't want to wait, please write to us with your payment details to process your entry fee refund.
If you have any questions please contact us:
Email: 
This email address is being protected from spambots. You need JavaScript enabled to view it.