SYDNEY INTERNATIONAL COMPOSERS CONCERTS 2O22
Video recording concerts for contemporary composers
The Sydney International Composers Concerts 2022 is a festival of new music. It is an annual event, designed to engage with and foster the local music scene through interactive festival activities led by professional musicians and composers from Australia and around the world.
This video recording project consists of two parts:
2 video recording concerts
9 open rehearsals
The video recording concerts will be hosted by the musicians of the Sydney Contemporary Orchestra, experts in modern music:
Contemporary Chamber Music
Contemporary Orchestral Music (double winds orchestra)



The open rehearsals will provide opportunities for composers, musicians, and audiences to meet each other to share ideas, and observe how the musical ideas originated and developed, in order to stimulate composers' creativity and innovation.
---
A Message from the Artistic Director

Welcome to the Sydney International Composers Concerts 2022!
This year we will be presenting two concerts with the newest and freshest modern music by contemporary composers from some different countries and regions around the world. These composers will contribute their innovative and original musical ideas to our audiences in Sydney giving us an opportunity to challenge and refresh our ideologies.
I would like to express my sincere gratitude to these composers - for their creative work, efforts, and contributions.
I would also like to give my sincere thanks to our wonderful musicians - for their dedication and interpretation of the music.
Special thanks to our volunteer Management Committee members, without their selfless dedication all of these great concerts could not be possible.
Brian Chatpo Koo
Artistic Director
Sydney Contemporary Orchestra
---
PROGRAM 
Contemporary Orchestral Music 2022
(double winds orchestra)
Friday, October 7, 2022, 8:30 pm
Verbrugghen Hall
Sydney Conservatorium of Music
PROGRAM
Piano Concerto No.4
by Xavier Shuang Xu (USA/China)
(world premiere)
Concerto per Piano e Orchestra
by Massimo Malavasi (Italy)
(world premiere)

Oriental
for solo flute and string orchestra
by Arash A'alaei (Iran/Australia)
(world premiere)

A Letter From Camp
for soprano and orchestra
by Brian T. Field (USA)
(world premiere)

gia l'ora volge
for orchestra
by Pierluigi Tanzi (Italy)
(world premiere)
Par Ciel
for orchestra
by Ion Marmarinos (Greek/France)
(Australian premiere)
Mirage
for orchestra
by Brian Chatpo Koo (Australia)
(Australian premiere)
Conductor - Dr Brian Chatpo Koo
Concertmaster - Beata Stanowska
Soloist - Ronan Apcar (Piano)
Soloist -Samantha Mailer (Flute)
Soloist - Viktoria Bolonina (Soprano)
---
  The Sydney Contemporary Orchestra
Musicians for Contemporary Orchestral Music 2022

---
Contemporary Chamber Music 2022

Thursday, December 22, 2022, 7:30pm
TLC Theatre, Baulkham Hills High School
Sydney Australia
PROGRAM
Sextet - tripled yellow
by Marco Molteni (Italy)
(World premiere)
---
---
---
---
 ACKNOWLEDGEMENT
We are proudly supported by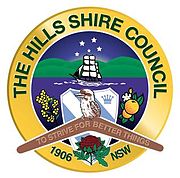 THE HILLS SHIRE COUNCIL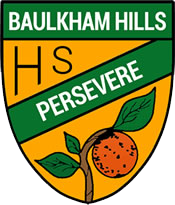 BAULKHAM HILLS HIGH SCHOOL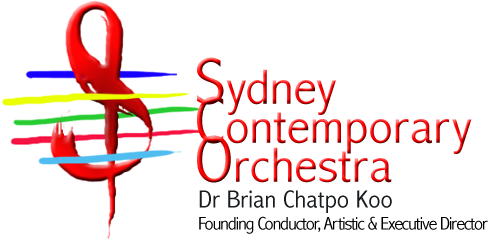 THE SCO FOUNDATION
Special thanks to our Management Committee.
Without this wonderful volunteer team, nothing would get done!