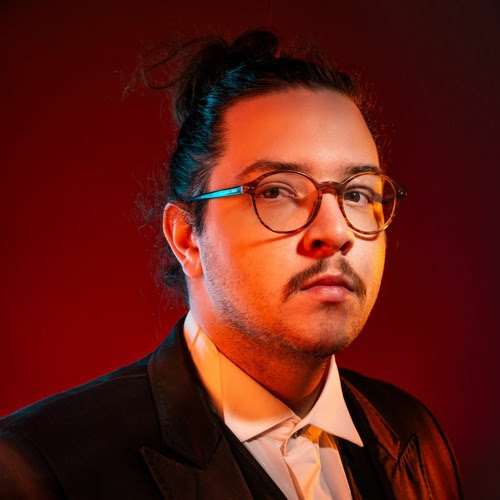 Cem Güven (b.22.11.1997) is a composer from Turkey/Istanbul, who graduated from the Juilliard School in New York (bachelors in music), studied with Prof. John Corigliano and now he studies at the Royal Academy of Music (Masters Program) with Dr. Rubens Askenar. Cem Güven recently became a composer of Universal Edition of Wien, where his scores are being published and distributed. Güven is an award-winning composer in competitions for orchestral and chamber music worldwide such as Alblaze Records Award, Academia Musica Vienna Composer Award in two different categories (chamber and string orchestra compositions) Franz Schubert Consevatorium Award in chamber music category, Musica Per Archi (2nd prize), "Orient Occident" (3rd Prize) which are organized by KLK New Music Society. Güven has worked with well-known ensembles such as Royal Scottish National Orchestra, Ensemble Intercontemporain, Attacca Quartet, Riot Ensemble, University of Texas Wind Ensemble, Trio Mazzolini, Opera Elect, Juilliard Percussion Ensemble, Tbilisi State Opera Chamber Orchestra and soon to work with Sydney Contemporary Orchestra. Güven also participated in music festivals such as Valencia International Performing Academy, Curtis Summerfest and Soundscape.

Journey to the Dream Planet

This piece is about a space journey to a mysterious and heavenly place called the Dream Planet.
It starts with a very atmospheric texture against a pedal tone. In the flow of the section, additional thickening textures combine to increase tension. A three note motive which represents "hope" (to arrive to the Dream Planet) is layered within different textures, repetitiveness of it creates the feeling of reaching somewhere, however it never breaks through the abstraction of the music and it "stays in the air". The tension increases throughout the first section. The textures intermingle with each other and become clusters of sustained sonorities. One of the elements of the piece is the use of ringing sounds, expressed with using Tubular Bells, Glockenspiel and Celesta. The climax has all the elements that are presented in the piece. In this section, the "hope" motive is finally extended into a melody played by the high brass. After that, the piece returns to its atmospheric beginning, however the tension disappears and the piece ends in a meditative, peaceful way.