Details:

Written by

Super User

Category: About us
Hits: 2907
Western Sydney Symphony Orchestra 
The Western Sydney Symphony Orchestra (WSSO) is a community Symphony Orchestra serving the communities Western Sydney communities.
Directed by the Artistic Director Dr Brian Chatpo Koo, managed by the Sydney Contemporary Orchestra (SCO) Management Committee, composed of brilliant professional musicians of the SCO, and local music lovers of Western Sydney, the WSSO hosts classical music concerts, providing captivating performances that showcase incredible diversity and skill across a variety of crowd pleasing classics and new works. Through these events the WSSO will build a more vibrant, sustainable and inclusive local community for lovers of classical and symphonic music.
Based in Western Sydney and the Hills Shire area, and supported by the Hills shire Council, and partnered with the Sydney Olympic Park, the Western Sydney Symphony Orchestra will provide valuable and  development opportunities, and will encourage local participation from talented amateur and professional musicians.  All professional musicians, music teachers, and classical music lovers who are over the age of 18 and living in Western Sydney and the Sydney Hills area are welcome to join this new dynamic orchestra.
Visit the website: www.wsso.com.au
Details:

Written by

Super User

Category: About us
Hits: 2874
SYDENY CONTEMPORARY ORCHESTRA

Artistic Director - Dr Brian Chatpo Koo
Concertmaster - Beata Stanowska
Pianist - Christopher Malek
VIOLIN I
Beata Stanowska****
Elizabeth Sonego***
Anny Bing Xia**
Dorothy Sercombe
Paul Pokorny**
Jelena Cvetkovic
Yeri Lee
Olga Solar
VIOLIN II
Jacob Antonio*
Sophia Hans
Jacinta McPhillamy
Elena Tobalkina
Jara Stinson
Amber Newell


VIOLA
Irina Andreeva*
Parvin Afandiyeva
Julia Pokorny
Eda Talu
Alfred Yu
CELLO
Michal Wieczorek*
Wendy Burge
Marcin Wolski
Nazli Şendurgut
Christina Kim
Kayla Flaxman
DOUBLE BASS
Vitalily Palitsyn*
Ethan Ireland
Nicole Murray-Prior
FLUTE
Samantha Mailer*
Rachel Herbert
OBOE
Dianne Harrell*
Joshua Ning
CLARINET
Andrew Doyle*
Rachel Thompson
BASSOON
Sarajane Hansen*
Sofía Obando Aburto
HORN
Michael Dixon*
Rafael Salgado
Derek Changdian
Cindy Sims
TRUMPET
Ryley Gillen*
Kyle Eardley
TROMBONE
Des Cannings*
Nick Barnard
TUBA
Gregory Bennett
HARP
Kate Moloney
TIMPANI
Staven Machamer*
PERCUSSION
Amy Vitucci*
David Zucker
Niki Johnson
**** Concertmaster
*** Assistant concertmaster
** Associate Concertmaster
* Section Principal
Details:

Written by

Super User

Category: About us
Hits: 2624
Details:

Written by

Super User

Category: About us
Hits: 2905
Details:

Written by

Super User

Category: About us
Hits: 3150
Dr Brian Chatpo Koo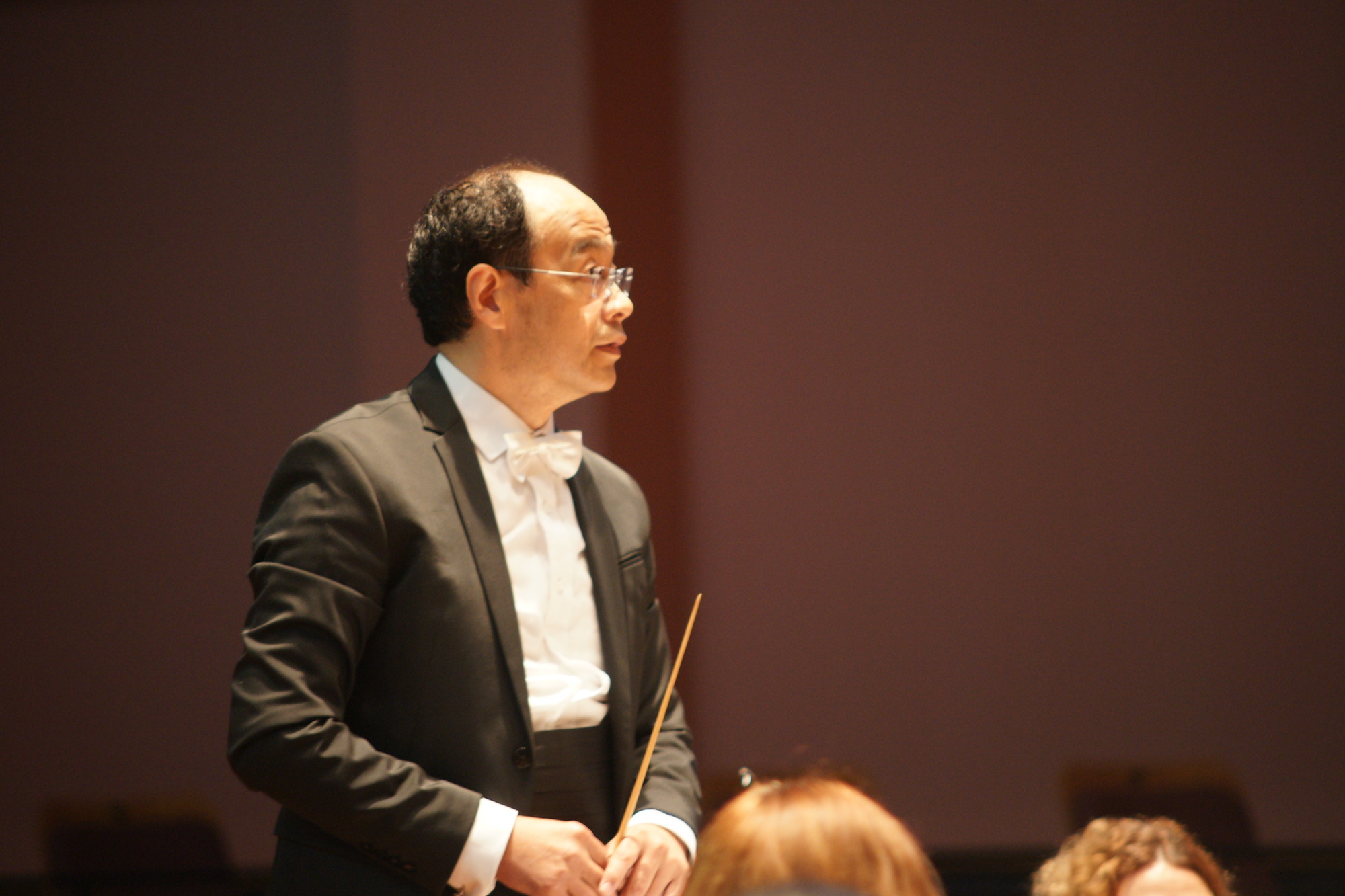 Founding Conductor, and Artistic & Executive Director, Dr Brian Chatpo Koo is a Sydney based musician. Having studied music at the University of Hong Kong and the University of Sydney, Brian was the first person in Australia to receive a PhD degree in music composition. Supported by the Hong Kong University Grant, Brian also studied music at the International Summer Course for New Music in Darmstadt, Germany, and obtained his Licentiate and Fellowship Diplomas from the Trinity College of Music in London.
Committed to the promotion of contemporary music, Brian believes that a masterpiece is born from the midst of thousands of other works, and those thousands can only be motivated by their performance.
Many composers who devote themselves to the creation of contemporary music; music that reflects and records our times and define cultural development with unique musical languages, imaginations, and aesthetics. However, most of their works, particularly their orchestral works, have very limited opportunities for performance due to limited demand in the commercial market.
With the Sydney Contemporary Orchestra, and with his passion, his dedication, Brian wishes to create a platform where more new orchestral works can be performed, heard, recorded, published and become a part of our music culture.
His website: www.bc.koo.net.au.